Posts Tagged 'digital scrapbooking freebie'
Remember me? The one who designs sporadically and blogs about it even more sporadically? Yep, I'm still alive. Busy. Just. So. Busy. But I found time to throw my store on sale to celebrate the beloved Thanksgiving tradition of Black Friday and Cyber Monday!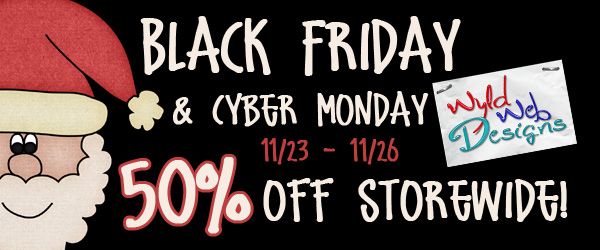 Everything in my store is half off….OR MORE! That's right, we have a little something special for our customers, the Gingerscraps Coffee Shop!
I've got a few things in the Coffee Shop for a deep discounted price, go snag them before the deal is over!
You may also want to check out my newest products at this amazing 50% off sale if you haven't seen them since the last time I wrote!
And because I love you and wish you all the best of this holiday season, here is a FREEBIE for you!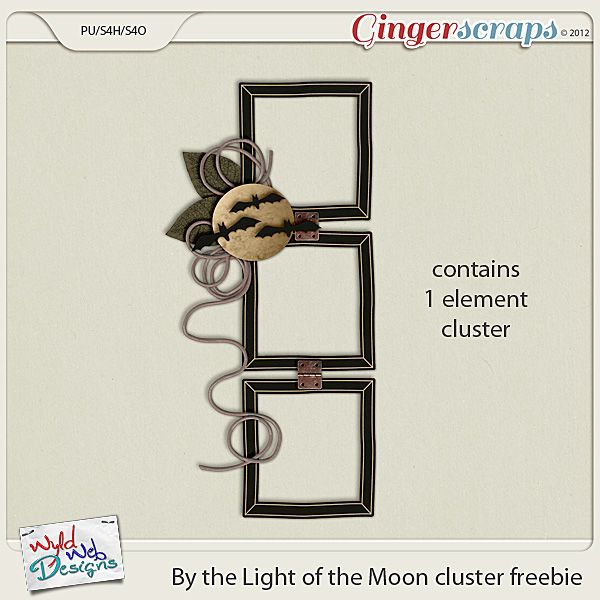 Click on the image or HERE to download!
Have a wonderful weekend!
xoxo
That's right, Gingerscraps is having a special Christmas in July celebration!
Save big on all Christmas related products in the store, including my Christmas themed products:
Find my re-release, Funky Christmas, part of a huge matching Gingerscraps Buffet:
And don't miss the special challenges and games as part of our celebration this week! Go check it out in the forum! I've got a selective coloring technique challenge for you!
Finally, you can get this awesome mini as part of our Gingerscraps Christmas in July Facebook Hop!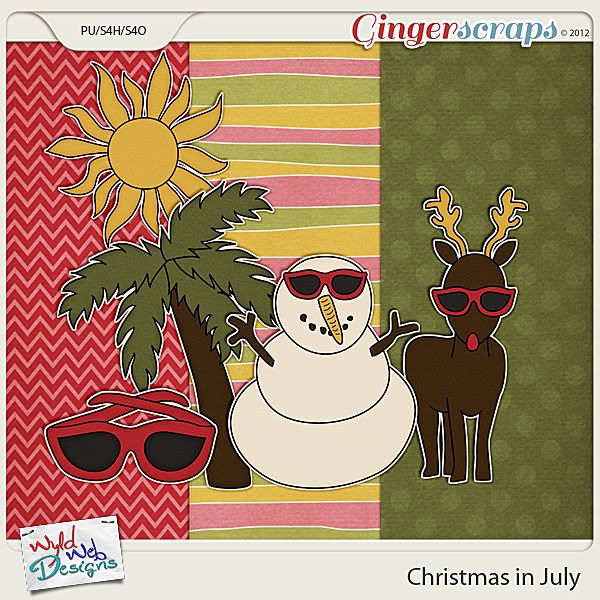 Have a great "Christmas" this week!
xoxo
I have a HUGE new collection for you this week!
It is all 25% off this weekend, or you can get the bundle for a savings of 35%!
Here are a few layouts from my fabulous CT and the Gingerbread Girls: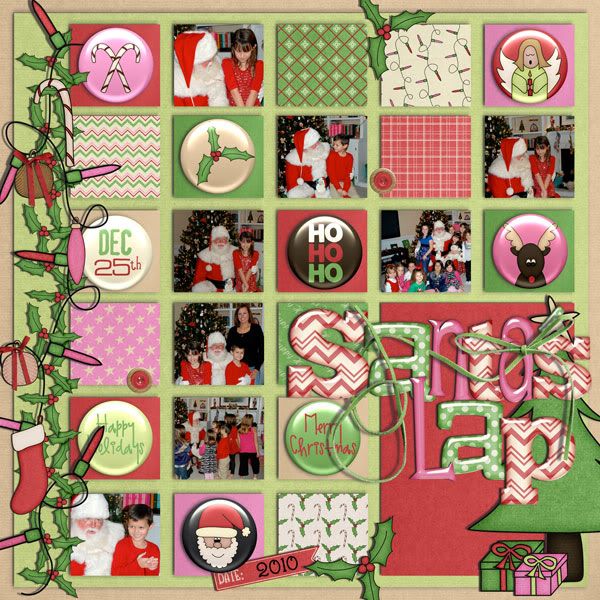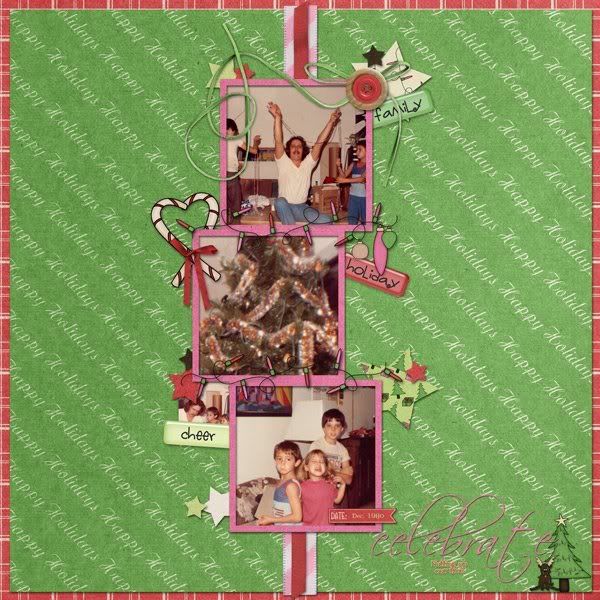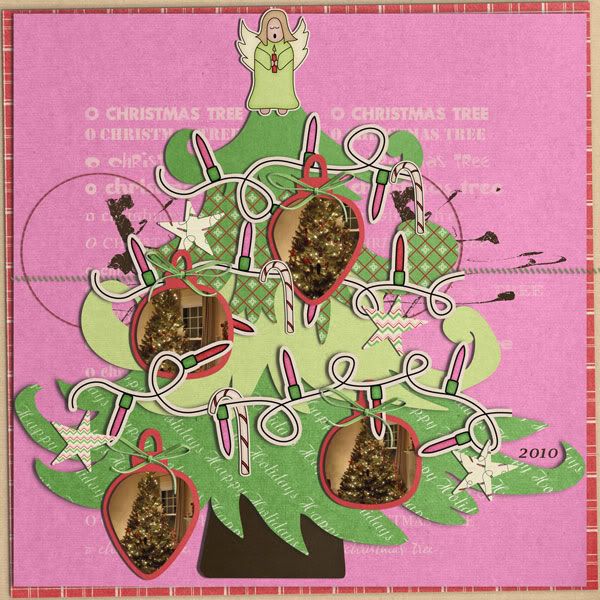 And here is your freebie, a matching set of flair buttons! This freebie will be for one week only, so make sure to download today!
Sorry this free download link has expired.  Please check my shop to purchase this item!
xoxo
Do you want your layouts to stand out? To shine? To make someone say, wow, that is an amazing idea! Then this template pack will make that happen!
These templates were available free to members of the Log Your Memory site as part of my Guest Designer stay during November, but now you can get them for 50% off this weekend for my BLACK FRIDAY AND CYBER MONDAY SALE!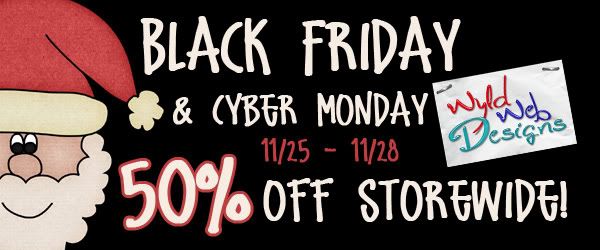 And just because I love you and this is the start of the holiday season, here is a FREE template for you!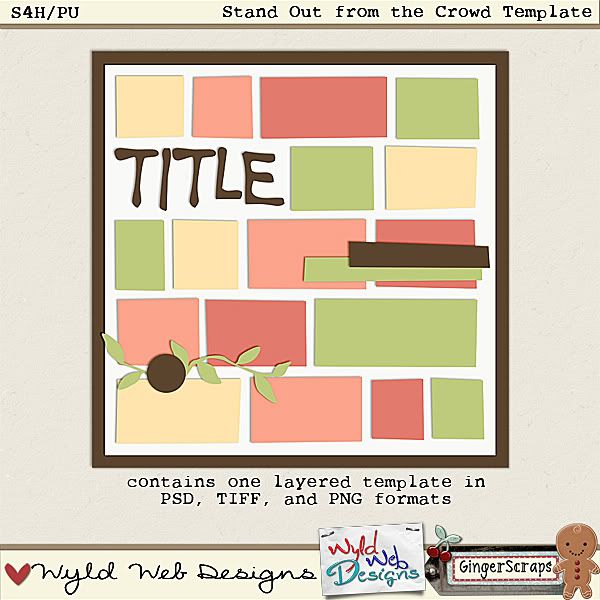 Click HERE or on the image to download.
Please leave some love if you like my work!
As an ADDED bonus, anyone who completes a layout with the free template by November 30th, 2011 at 9pm PST and posts it in the comments here on this post, will be entered to win a $5 coupon to my store!!!
Ok, now make sure you check out the deals in my store, you won't see these prices again for a long time! Have a great Thanksgiving weekend for my friends in the USA and enjoy your shopping! For all my other friends around the world, just plain have a great weekend, and enjoy the shopping too!
Welcome to the Mega Blog train! Before I show you my portion, let me show you a few things!
Today is the 1st of the month, and that means the $1.00 Bake Sale is back at Gingerscraps!
I broke up my iNSD grab bag and each piece is available separately now! Today only, you can get three of those pieces for only $1 each! That's right, cheaper even than the grab bag price!
Here are the pieces that are on sale today only:
These all go back up to regular price on June 2nd, don't delay!
I also have one more thing in the Bake sale this month, an oldie but a goodie that is perfect for June, the graduation month!
Ok, I've bragged enough about my goodies, I'll let you have your freebie now!
Here is my portion of the train: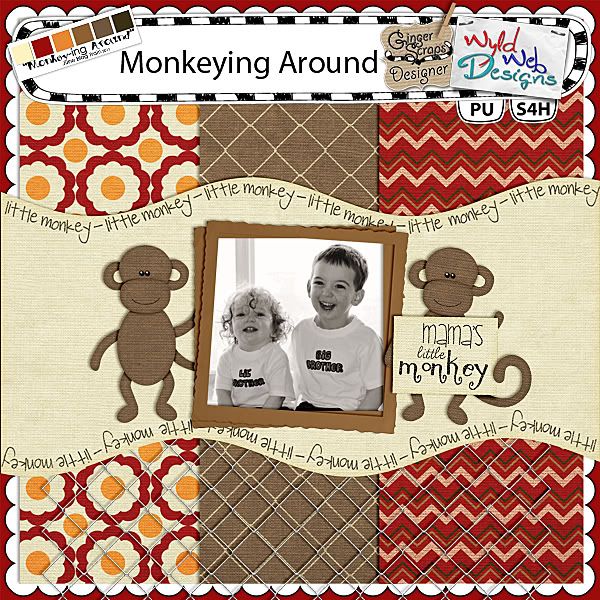 Click HERE or on the image to download.
Leave a comment if you download, they are always appreciated!
The next stop on the train is: Rose Thorn
Don't forget, if you get lost, you can always find your way again on the Blog Train Blog!
Happy interNational Scrapbooking day! I asked my husband for the entire day to myself to scrap and enjoy the digital wonderfulness….he says that is my Mother's Day present, but that's just fine with me, it's exactly what I want!
You should have arrived here from Jennifer Labre Designs, and I'll get to my part in just a second!
Before I show you my blog train goodie, I just want to remind you about my grab bag in the ScrapMatters shop this week, FIVE products for only FIVE dollars!
Go check it out, if you haven't tried my designs before, this is the perfect time, the price is right!
And if you aren't already a fan of Wyld Web Designs on Facebook, head over there to snag another freebie just for liking my page!
Ok, here is my contribution to the blog train:
*sorry this download has expired – this kit is available for purchase in the ScrapMatters store!*
Your next stop on this blog train is Chelle's Creations. Go check out her amazing products too!
If you ever get lost, you can find the entire train list up at the ScrapMatters blog!
Thanks for visiting!
If you are here from Shel Belle Scraps on the Mega Blog Train, you are in the right place! Your freebie is at the bottom, but hang on and let me tell you some stuff first!
Did you miss my Grab Bag when it was FREE with purchase in March? I have unpacked the goodies and they are all available separately for purchase!
First is the colorful little spring mini kit, Spring is Loverly:

And don't forget the coordinating Cardstock Pack in my store!
Next is the Sponged Alpha, good for giving any layout the hand-made look:

And to add a touch of class to your page, I have these Embossed Frames:

And finally there is a 4th volume of my Rockin' the Layouts series, Block it:

If you missed them in March, make sure you pick them up today, because they are only $1 each in our monthly Bake Sale!!! Yes, for 24 hours only, each of these is only $1! Tomorrow it will cost you over $10 for all four of these products!
In addition to the amazing deals in our monthly Bake Sale, Gingerscraps has a new freebie feature, The Welcome Wagon! Starting this week, every week you will find a new FREE minikit in our forums, only for registered Gingerscraps members!
Ok phew, that was a lot, and I think I forgot some stuff, but I'm out of energy! Here is your blog train freebie! Sorry it is a little smaller than usual, but my vision kind of went on me in the middle of designing it…..and its hard to do when you can't see!! In fact, I hope that my lil' ninja's eyes are straight, I really can't tell right now! LOL!! I also went with the ninja theme versus pirates….I am kind of pirate-d out at the moment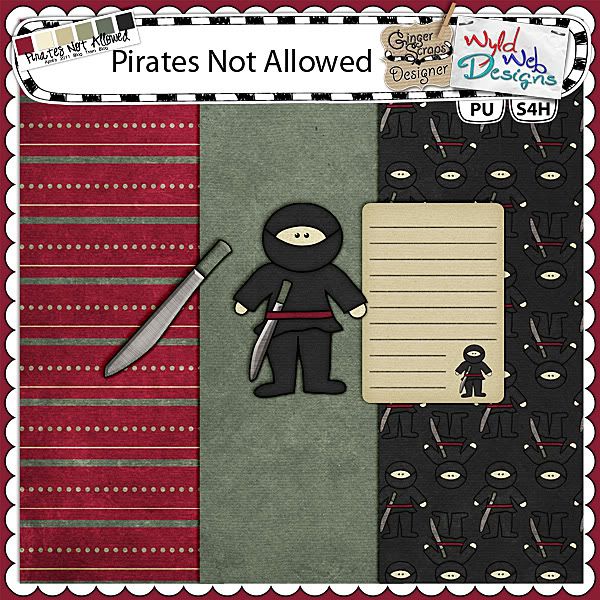 Click HERE or on the image to download your freebie, and if you like my work, please leave me some love! Thanks for stopping by, and make sure you visit the next stop on your train, Bonnie Blou Designs!
edited: Thank you to JHawk who let me know that I am a total forehead smack, I apparently put the PSD file of my preview in the zip! So sorry for the download, I'm fixing it right now!
P.S. Don't forget that if you get lost, you can always visit the Mega Blog Train blog for the entire list!
Hello blog train riders! Welcome to my blog! You should have arrived here from Sugar Kissed Designs.
Before I show you my portion of the mega kit, I just wanted to tell you about the great sale Gingerscraps is having today!
Tons of items on sale for only a dollar, today only!
Here are the items I have for you this month:
Each only $1.00 in my store, February 1st only!
Ok, now onto my portion of the train!
Click HERE or on the image to download and thanks for stopping by – please leave me a comment if you like my work, its always makes my day to hear from you!
Your next stop on the train is Digital Harmony. Enjoy the ride
P.S. Don't forget, if you ever get lost, just go check out the Blog Train Blog for a complete list of designers!
Happy Digital Scrapbooking Day! I love a good grab bag deal, so I hope you will love this one! I poured my heart and soul into this collection of goodies for you and I truly adore how it all turned out! There are 7 *brand new* products in this grab bag and they will only be available for one week in celebration of Digital Scrapbooking Day! After that, they will all be available separately in my store. This grab bag is valued at over $20, that's a savings of more than 75%!!!!
Here are a few layouts from my CT with this awesome grab bag!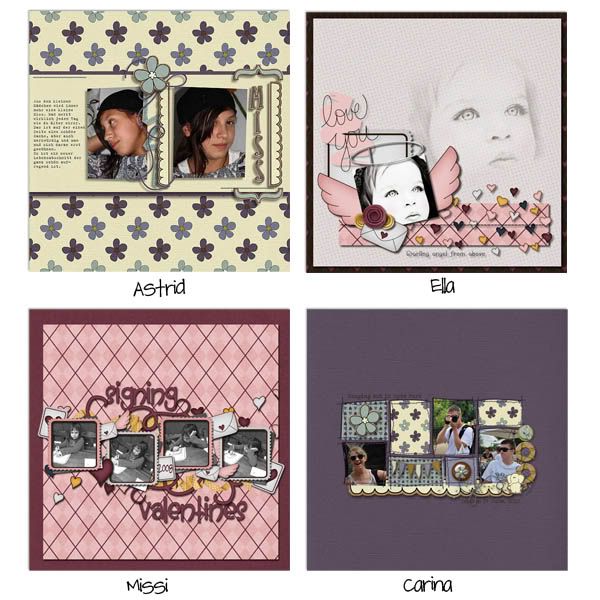 In addition, my entire store is 50% off for the weekend!
I know that some people don't like surprises, so I am doing a full reveal here on my blog!!
First is Elephants Never Forget Me Not: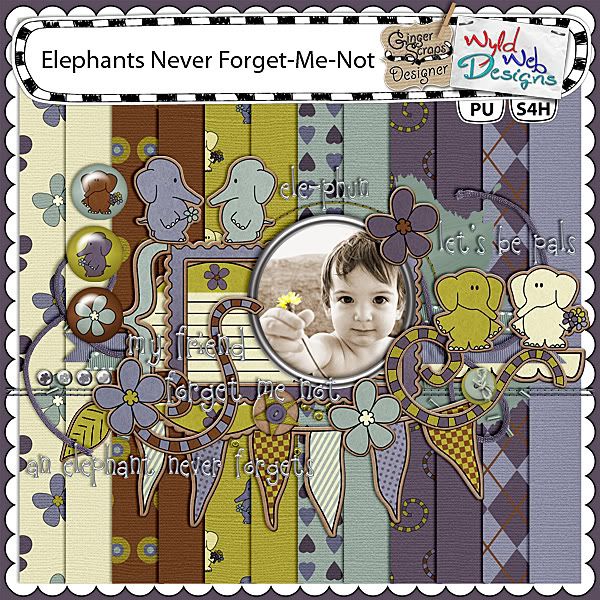 and the coordinating alpha: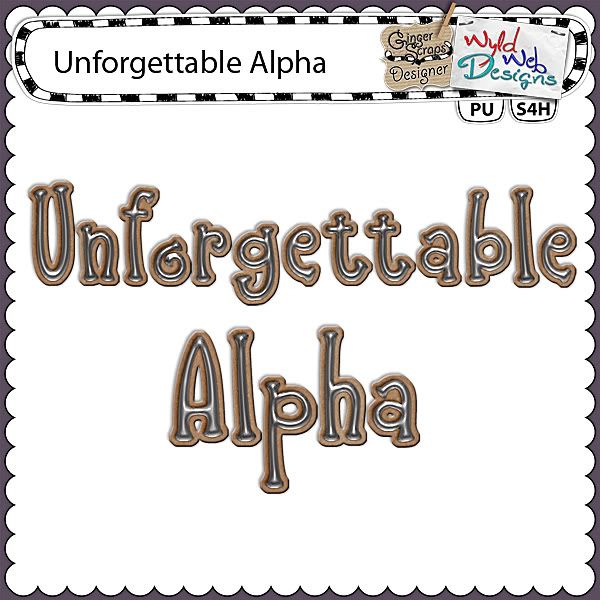 and the gorgeous wordart created by my creative team member Kim:
Next is a small set of photo masks to digitally ink your photos:
and you can use those photos on this set of awesome templates:
and maybe you'd like to put in some fancy journaling, so you need a uniquely shaped text path: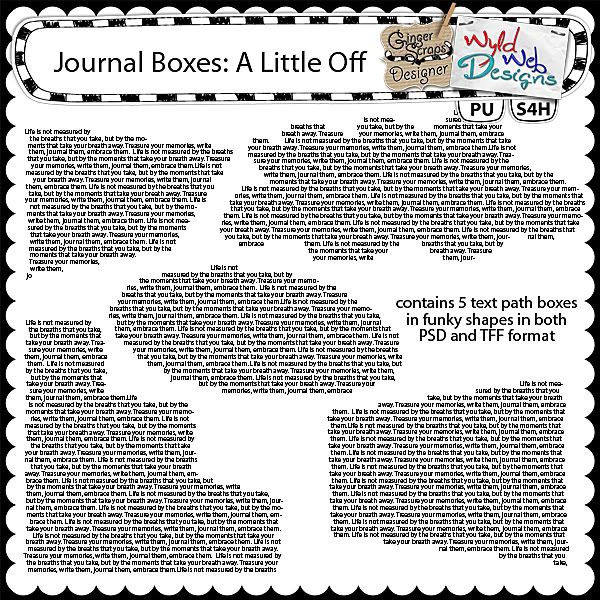 and finally, a sweet little mini kit that my daughter named, "Angel Mail" as soon as she saw my doodles
All that for only $5!!!! Yes, that's right, get it now to scrap your DSD weekend away, because next week these will cost you more than $20!!! Now get in there and get the grab bag and anything else on your wish list while my store is 50% off!
And here is a freebie quickpage for you of Gingerscraps CT member Missi's layout: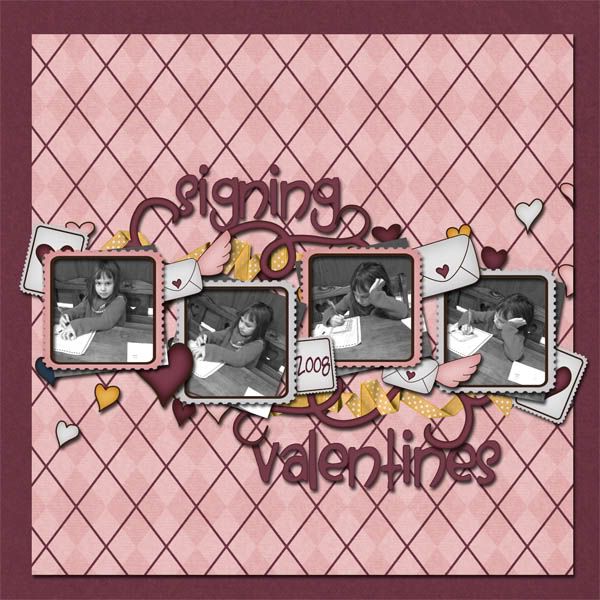 Click on the image or HERE to download! Happy scrapping this weekend!